Flip Indoor Luxury Cat Toilet Medium
BD 10.900
BD

10.900

BD

10.900

BD

10.900
In Stock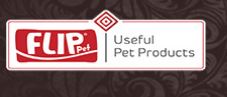 Highlights:
Flip Closed Lux ​​Cat Toilet Medium Size – With Shovel Gift • The closed toilet bowl is washable and has an odorless plastic feature. • Thanks to its easy opening and closing feature, product cleaning is done easily. • Made of flexible and durable plastic• You only need to use warm water and soap for cleaning. • There is no color option. • It is sent within the stocks.
Product sizes
Width: 

 40 cm

Height: 

 56 cm

Height: 

 43 cm

Dimensions are outside.

Dimensions may vary by + or – 1 cm.

Directions for Use:




 The cat's adaptation can be achieved by keeping the door of the toilet bowl open for the first few days.




• The product has a stylish and modern design concept.




• Keep the cat litter box away from eating areas.




• You can empty the cat litter and use it.




• Fill your toilet bowl with 7 cm high sand.




• You should put at least 5 liters of sand in an average toilet bowl.
Compare