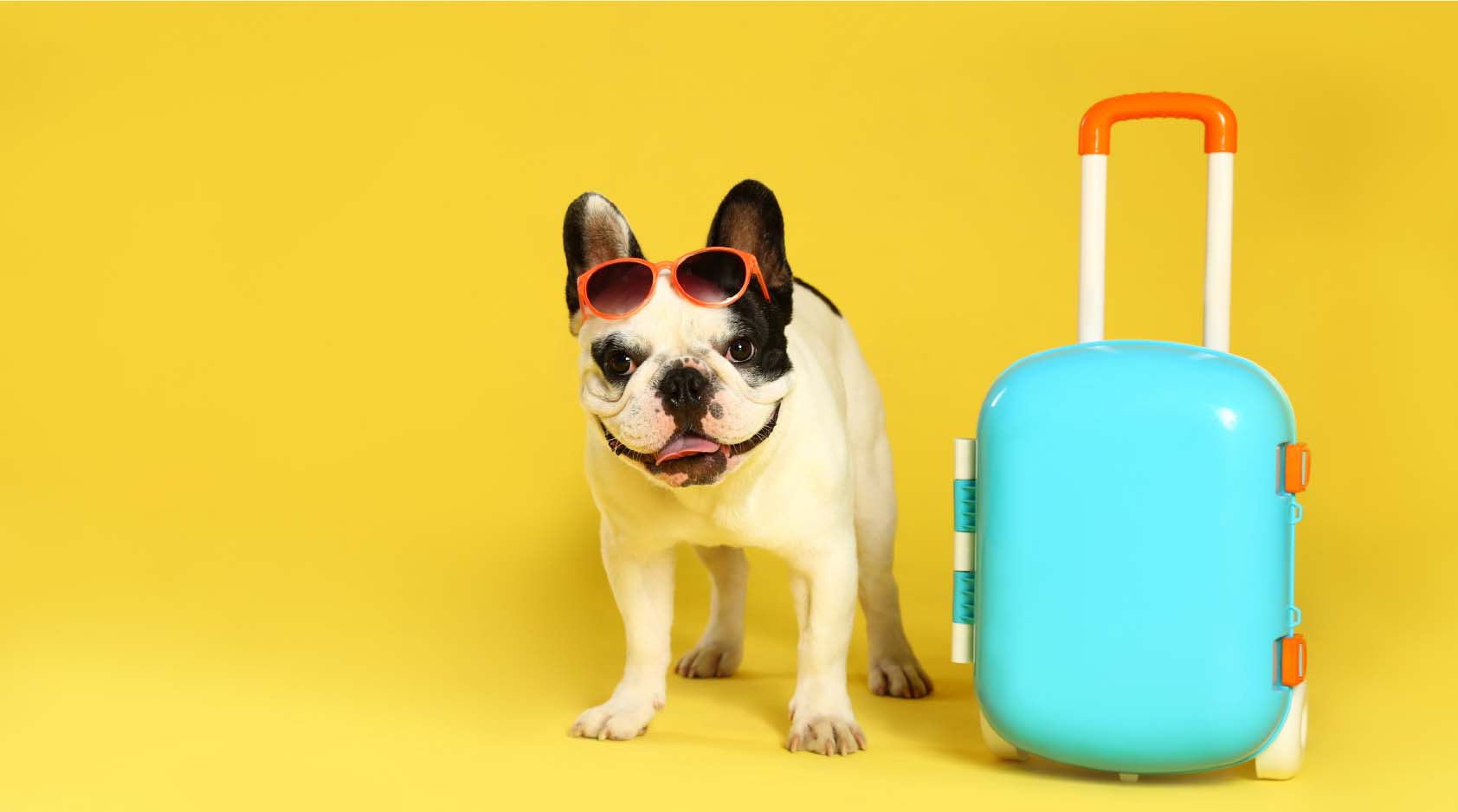 away !
while you're
Love and care
for your pets

PET HOTEL
Book the ultimate pet staycation at The Pet Planet Hotel! 
We provide the most comfortable short-term and long-term accommodations your pets could ask for. Our lodging is safe, clean, and temperature-controlled, and includes playtime, exercise, healthy meals, and around-the-clock care from our pet-loving staff.
Our team is specially trained to accommodate any need or sensitivities your pet has, so you can rest assured knowing they're in good hands.
The Pet Planet Hotel is your pet's home away from home!
All rooms include:
24/7 onsite care & on-call veterinarian

Convenient drop off & pick up times

Temperature-controlled environments with separate ventilation systems for dogs & cats

Exercise walks at least twice daily for dogs

Individual playtime daily with pet-loving staff (cats only)

Relief area with litter boxes (cats only)

Daily meals included

Medication dispensing – must be in original packaging (additional cost)
New Guest Special: 1 night FREE with multi-night stay!
Prepare for Your Pet's Stay
Provide a verified vaccination history for your pet.

We highly recommend flea/tick protection.

If your pet has prescription medication, it must be in its original labelled packaging. Loose medication is not accepted.

Pet Planet Hotel offers complimentary meals. If you're providing meals from home, portioned food must be placed into disposable sealed bags marked with your pet's name and labelled for breakfast or dinner.

Our Safety Standards
Our Pet Hotel has a UV Air Sanitation System, a state-of-the-art air purification system exclusively designed for the animal care industry. We sanitize all rooms,
bowls, toys, play equipment and common areas of the Pet Hotel daily and perform additional cleaning measures throughout the day. With the health and safety of our customers, pets and associates in mind, we have made the following changes:
Pet handling: We transfer pets to and from the Pet Hotel with our own slip leads. We will not handle any collars and leashes belonging to pets.

Social distancing: To help keep six feet of distance between people at all possible times, tape has been placed on the Pet Hotel floors to indicate where customers and associates should stand. Our associates have been instructed to maintain a distance of at least six feet between themselves and any person, including fellow associates.
Packages & Special Offers 
New Guest Special
For a limited time only, first-time guests receive one night free with the purchase of a multi-night stay. Book now to secure your pet's spot!
Pet Planet Hotel Packages
Charges per night
DOGS
Small 5 BD
Medium 6 BD
Large 7 BD
CATS
Small 5 BD
Large 6 BD