Jungle Pouch 100 g Adult Salmon in Jelly
BD 0.320
BD

0.320

BD

0.320

BD

0.320
In Stock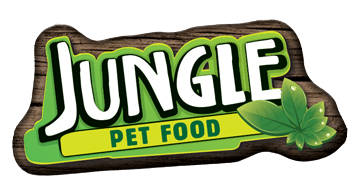 Highlights:
Jungle Pouch 100 g Adult Salmon in Jelly
It has an irresistible taste and rich quality content.

Wet cat food with salmon in sauce, for adult cats of all breeds.

Vitamins and minerals in it contribute to dental and bone health.

Taurine has been used for heart and eye health.

It contains copper and zinc, which helps your friends to have bright and lively feathers.

Developed with expert veterinarians. 
Usage and Daily Feeding Amount:

Give it to your friends at room temperature.

For an adult cat weighing 3 to 5 kg, give 2.5 to 4 sachets per day for at least 2 meals.

Store in the refrigerator.

Consume within 48 hours after opening.
Composition:
Meat and animal derivatives

Fish and fish derivatives (including minimum 4% salmon),

vegetable protein extracts,

Derivative products of vegetable origin,

Minerals,

Various candies.
Analytical Components:

Crude Protein 8.0%,

Crude fiber: 0.8%,

Fat content: 4.5%,

Raw ash 2.0%,

Humidity: 83%

Technological Additive: Senna gum: 2135 mg
Nutritional Additives:

Vitamin D3: 142 IU (Teeth and Bones),

Vitamin E : 28 Mg (Cellular Protection),

Vitamin B1: 2.19 Mg (Energy),

Taurine: 206.6 Mg (Vision and Heart Function),

Copper (E4) 0.54 Mg (Skin, Hide),

Manganese (E5): 1.69 Mg (Teeth and Bones),

Zinc (E6): 14.29 Mg (Volume),

Iodine (E2): 0.14 Mg (Energy)
Compare