Jungle Dog Can Food 415 gr Lamb & Wild game
BD 0.400
BD

0.400

BD

0.380

5%

BD

0.380
Overall you save

BD

0.020

(5%)

on this product
In Stock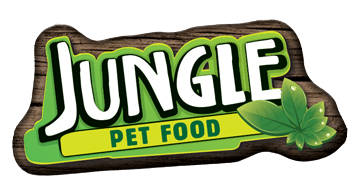 Highlights:
Whole And Balanced Lamb-Game Meat Dog Food
It is prepared from quality food containing all the nutrients your dog needs daily and can be given alone.

It is a ready-to-serve complete and balanced food that dogs will love.

It can be served alone or mixed with dry food.

Contains animal proteins as well as vitamins A, D3 and E
Contents: 
Meat and animal derivatives

Lamb 5%, Game 5%

Cereals eggs and egg derivatives minerals.
Usage And Daily Nutrition Amount:
415 grams of product divided into 2/3 meals for a medium dog.

It should be given at room temperature or warm. 

Always keep fresh and clean water near the food container.

After opening, store in the refrigerator.

Do not open pitted or swollen cans.

Expiry date/Lot number – see bottom or top cover
Analytical Components:

Crude Protein 7.3%

Raw Fiber 0.8%

Crude Oil and Fat 6.0%

Raw Ash 3.2%

Humidity 80%
Vitamins and Other Supplements: 
Vitamin A 2000 UL/Kg

Vitamin D3 200 UL/Kg

Vitamin E 5 Mg / Kg
Compare