Jungle Cat Pate 100 gr Lamb
BD 0.495
BD

0.495

BD

0.495

BD

0.495
Out of Stock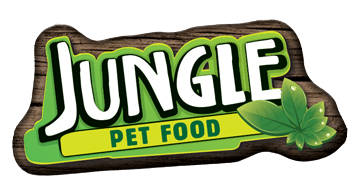 Highlights:
Jungle Cat Pate 85 gr Lamb
It is a 

meat paste wet cat food that can be consumed by adult cats of all breeds with an irresistible taste and high quality rich content 

. 

It contains copper and zinc, which helps your friends to have bright and lively feathers. 

Developed with expert veterinarians.

Usage and Daily Feeding Amount:

Give it to your friends at room temperature.

For cats from 3 to 5 kg;

Give 2.5 – 3.5 packets as at least 2 meals a day.

It is recommended to adjust the amount of food according to your cat's activity, type and age.

After opening the package, keep it in the refrigerator and consume within 48 hours.
Contents:
Meat and animal derivatives

Fish and fish by-products (steak 4%)

Minerals.
Analytical Components:
Crude Protein 9.0%,

Crude fiber: 0.8%,

Fat content: 5.0%

Raw ash 2.5%,

Humidity: 82.9%

Technological Additive: Cassia gum 4578 mg.

Colorants

Vitamins And Nutritional Additives:
Vitamin D3: 163 IU 

Vitamin E : (3a700) 93 mg

Vitamin B1: (3a821) 21.05 mg

Taurine: (3a370) 196.52 mg

Biotin: 0.01mg

Copper (E4) 0.09 Mg 

Manganese (3b503) 1.13mg

Zinc (3b605) 14.94 mg

Iodine (3b201) 0.20 mg
Compare