Jungle 15 kg Adult Dog Food with Lamb
BD 13.750
BD

13.750

BD

13.750

BD

13.750
In Stock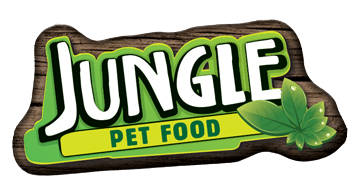 Highlights:
Jungle Lamb Adult Dog Food 15 Kg
It has been carefully formulated by cat & dog nutritionists using the highest quality ingredients so that your dog can get all the daily nutrients it needs in a complete and balanced way. Particular attention was paid to the fact that it contains carefully selected raw materials and substances that support kidney health and the digestive system.
Omega 3 & 6
While supporting a strong and healthy skin-feather structure, it also improves brain functions such as memory, intelligence and concentration. It helps them achieve a healthy and balanced body structure by protecting their cardiovascular health.
Joint and Bone Health
It supports joint and bone health with its natural sources of Glucosamine and Chondroitin.
Contents
Wheat, Corn, Processed animal protein, Wheat bran, Boncalite, Animal fat, Rice, Processed lamb protein, Dried beetroot, Liver flavor, Salt, Flaxseed, Brewer's yeast
Minerals
Calcium, Phosphorus, Sodium, Iodine, Zinc, Copper, Chemical chloride, Iron, Selenium
vitamins
Vitamin A, Vitamin D, Vitamin E, Vitamin C, Vitamin B1-B2-B3-(Niacin)-B6-B12-B7-(Biotin)-B9-(Folic Acid), Vitamin K, Choline, Calcium pantothenate
Nutrition Chart
Protein: 18%
Crude Fat: 7%
Crude fiber: 4%
Raw Ash: 8%
Additions
Vitamin A-IU: 15000 Iu/kg
Vitamin D3-IU: 1000 Iu/kg
Vitamin E-mg/kg: 100mg/kg
Vitamin C mg/kg: 100 mg/kg

Glucosamine
chondroitin
Compare